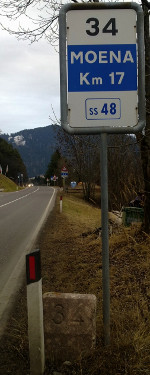 LRS Plugin for QGIS
Linear reference system plugin for QGIS.

The plugin is available in QGIS Official Plugin Repository, that repository is recommended. An alternative repository is here (to be used in QGIS plugin manager): http://blazek.github.io/lrs/release/plugins.xml

Direct download (1.2.3) for QGIS 3

Direct download (0.3.7) for QGIS 2

Developped by MPA Solutions in collaboration with Provincia Autonoma di Trento - Dipartimento infrastrutture e mobilità - Servizio Gestione Strade - Ufficio Controllo e Tecnologie Stradali.